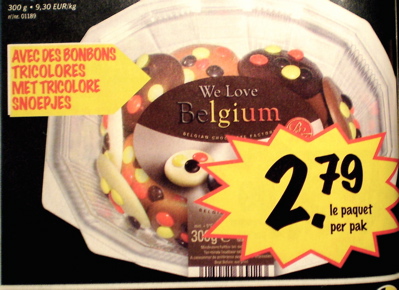 On 21 July 1831, Leopold I took the constitutional oath as the first King of the Belgians.
For that reason, 21 July is the Belgian National Day, and to celebrate it, you can buy this cake decorated in the Belgian colours. Who is selling this cake? Lidl, a German supermarket.
Perhaps to avoid the tricky linguistic division between the Dutch / Flemish speakers and the French speakers, the message is in English (we love Belgium).