For London at least, last night was relatively calm, and today, things are starting to get back to normal, but there is still a sense of unease, though not the kind of fear that was palpable yesterday. It will take a few more calm nights before people are reassured to go about in the towns. London is a huge city, and the following two places, Clapham Junction and Wimbledon, are not necessarily representative of what has happened, but they may still serve as examples of the larger picture.
Most areas of Clapham Junction have been cleared up, and while some businesses have re-opened, many shops are still shut, and it will doubtless take a while for all businesses to come back. Hopefully the business owners have insurance policies to cover the damages, and receive help from the local and central governments to start trading again. It would be a travesty if businesses were to be ruined and forced into closing permanently because of the actions of the rioters and looters. It was difficult to comprehend, looking at the sorry state of the streets, what motivated thugs to behave so wickedly. There seemed to be no particular reason why some premises were broken into and others not: a shop thoroughly ransacked stood next to another without a scratch.
Debenhams and TK Maxx were looted two nights ago.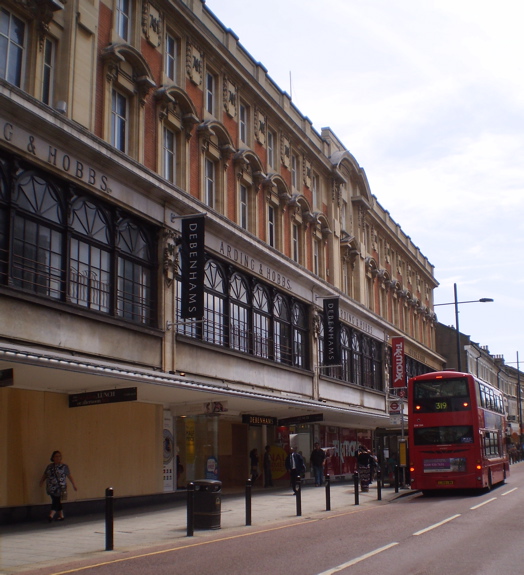 Lavender Hill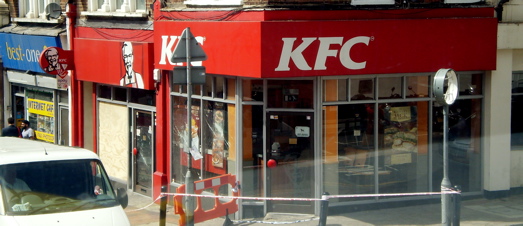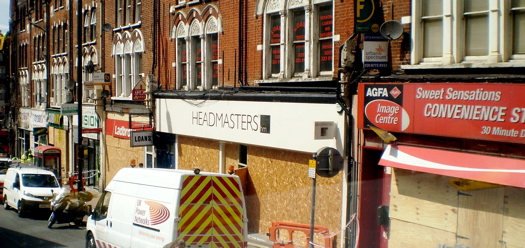 St John's Road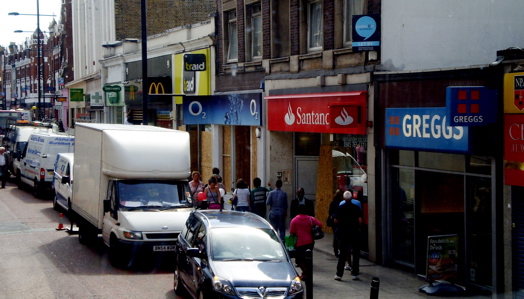 There were many TV crews and photographers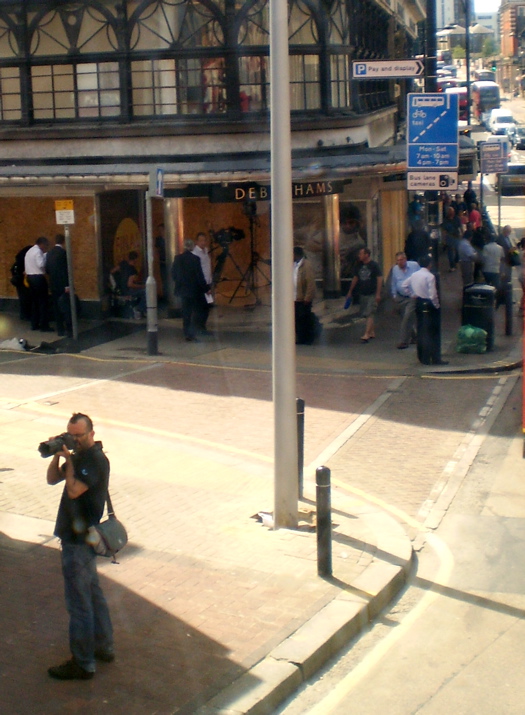 Wimbledon looks prepared, if something were to happen, as many businesses have boarded their windows. They do not seem to be in a rush to remove them yet. Though unlike yesterday, shops were not closing for the day in the early afternoon. Thankfully nothing much happened yesterday, when there definitely was tension, fuelled by reports and tweets, which was alleviated by the presence of the police (according to many Twitter reports).
A shop boarded up in Wimbledon. The note states: Open as usual. Sorry for the looks.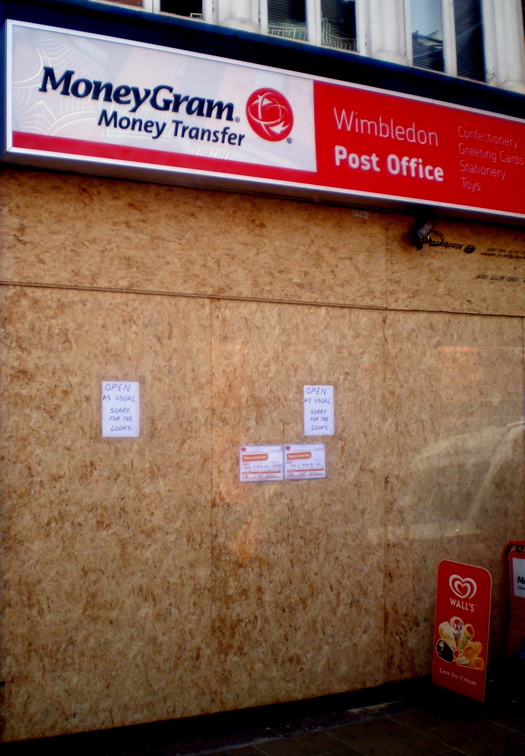 Tonight may be the crunch time for London. If it remains quiet, it will do a lot of good in engendering a sense of confidence among many that things are on the right track.