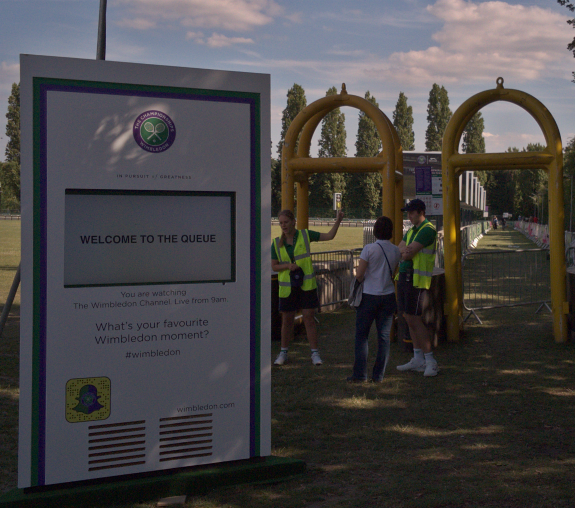 The area I live in is a reasonably quiet place, except for a fortnight every year, and that joyous madness is about to start, the mayhem that is the Wimbledon Championships. Arguably one of the defining things about Wimbledon – queuing – has already started, as I had a peek in Wimbledon Park on this warm, sunny, and lovely Sunday afternoon. There were concrete blocks and yellow frames that people had to go through, which I have not seen in previous years, and they were probably installed as a precautionary measure, due to the terrorist outrages in the UK over the past few months.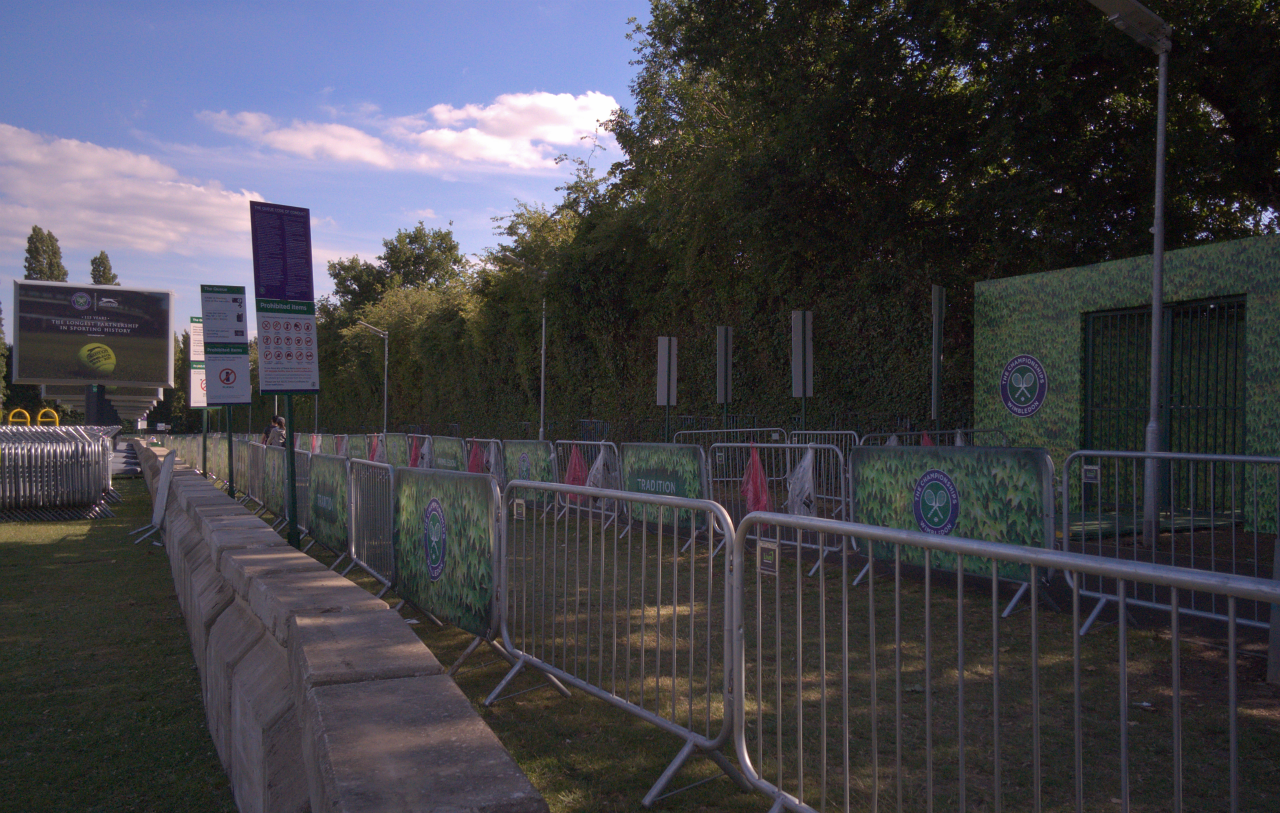 There were so many people already in the queue (it is capitalized as The Queue on the official website – www.wimbledon.com/en_GB/atoz/queueing.html), with their tents pitched up. Talking to one of the cheery stewards organizing the queue at quarter to five in the afternoon, they had already handed out more than 1,100 Queue Cards. These Queue Cards are numbered cards that tell the holder where exactly in the queue he or she is. There are 500 tickets each for Centre, No. 1, and No. 2 Courts for those queuing, and they are some of the best seats. There was a steady stream of people joining the queue. The queue seems to form earlier and longer every year. A few years ago, I queued at around 4 in the morning, and managed to obtain a No. 2 Court ticket, but that seems unlikely nowadays. And many years ago, I queued overnight, and while it was an exhilaratingly exciting experience, I was extremely exhausted by the evening. I have heard some people start to queue two days before the day they want to attend. Some people must surely be more excited about queuing than watching the tennis!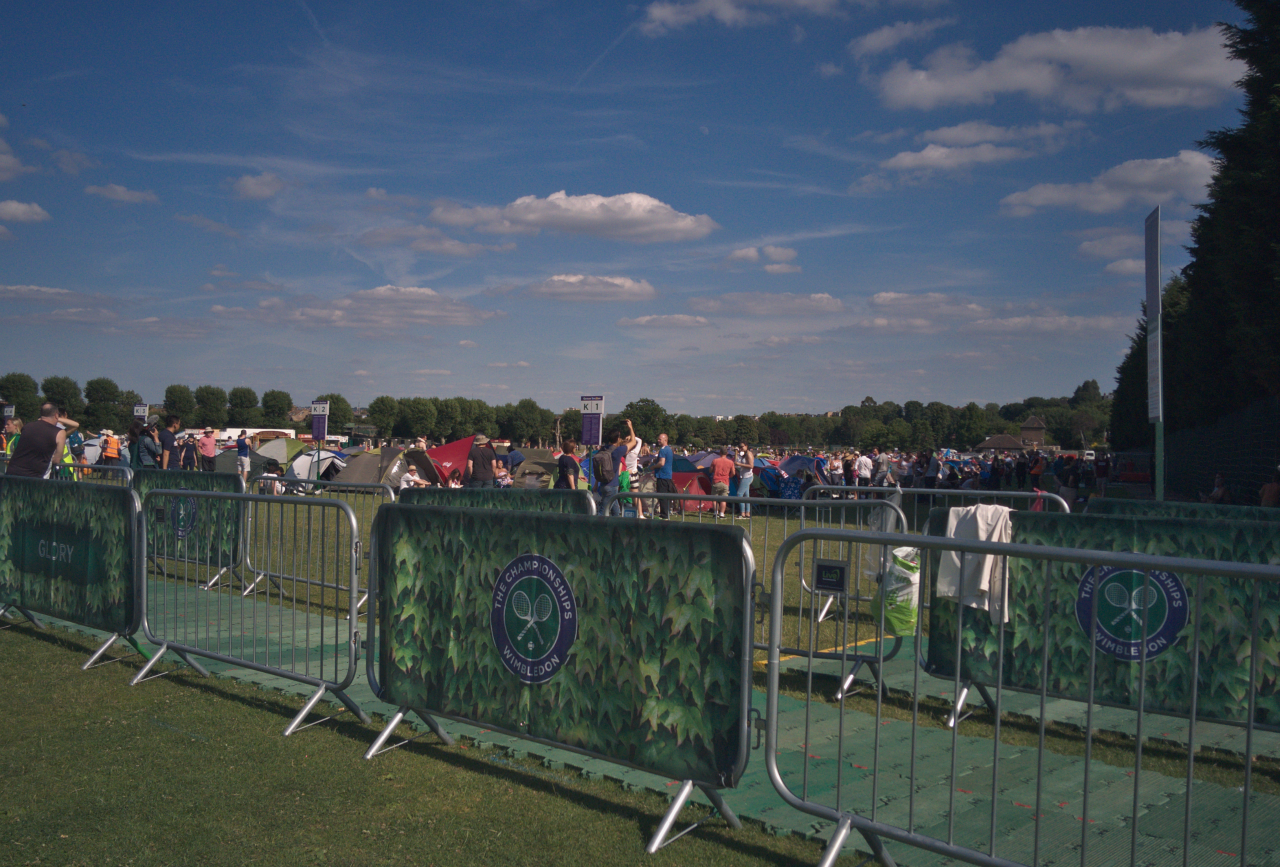 Time, health, weather, and money permitting, I am hoping to go to the grounds at some point during this year's Championships, as I have done in the past few years.