There are many harbingers of spring, but one thing in particular announces the arrival of the season to me in a very clear way: hay fever. Unfortunately my first bout of hay fever this year has already started and I have resorted to taking a loratadine tablet every morning.
Fortunately, spring is not all about constant sneezing and snuffling, but also blooms and blossoms. If the daffodils are the messengers of approaching spring, then the magnolias are usually the proof that spring has arrived, bidding farewell to cold and long nights. With that in mind, I went on a languid walk on Saturday, 7 April 2018, to All Saints, Fulham, to see the magnolias in bloom.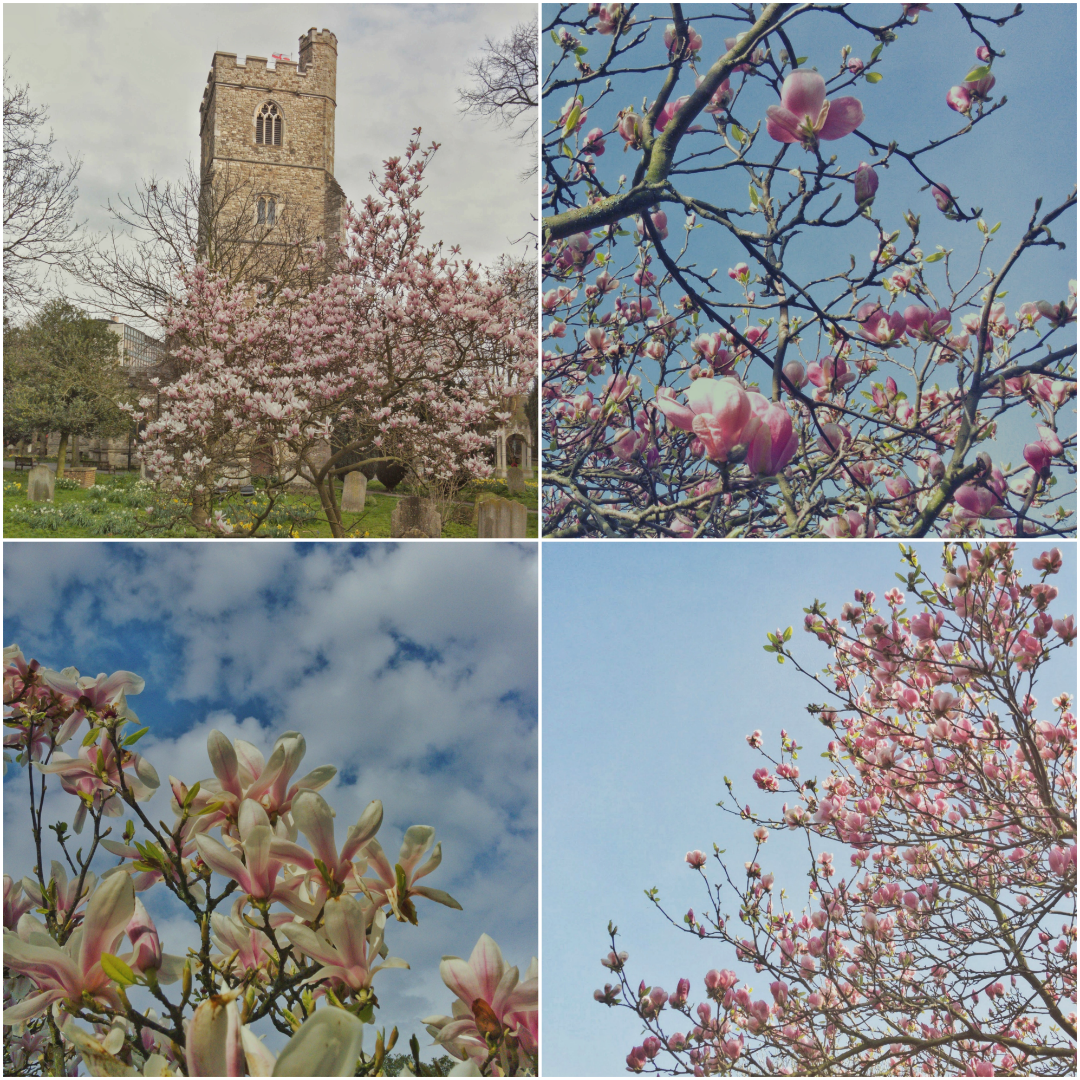 The weather yesterday and today however seems to disprove my theory that the flowering magnolias are the sure signs of spring. It has been rather cold, wet, and gloomy.