I spotted this poster at Chancery Lane tube station on 30 October 2018.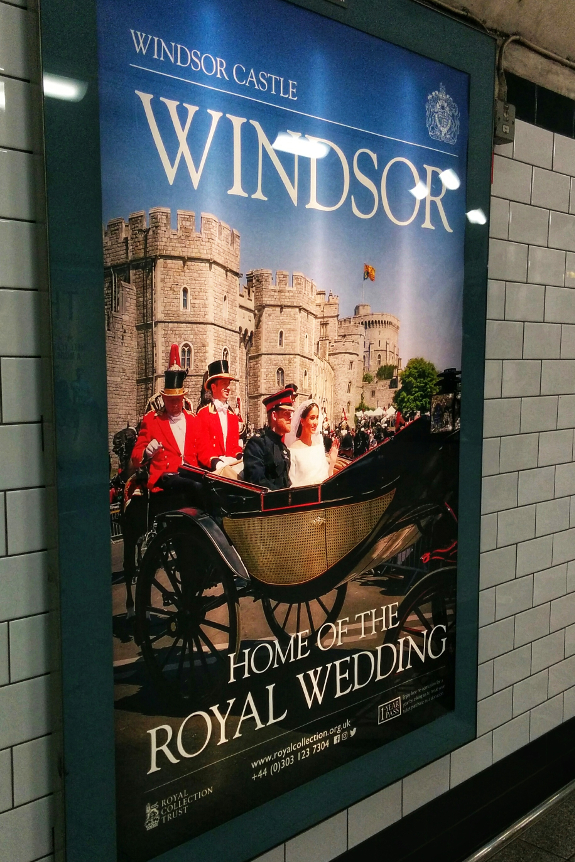 Yes, the wedding of Prince Harry and Ms Meghan Markle was a big event earlier this year, but am I the only person to find this poster just a little odd? After all, a royal wedding does not take place every weekend, even though it may feel like that way given the even more recent wedding of Princess Eugenie and Mr Jack Brooksbank.
In any case, I would have thought the castle with all its history and architecture be sufficient reason and enticement to visit Windsor. It certainly is a very nice day trip from London: it is not too far, and very manageable. What do I know? The marketing department must know what it does.