There are many sporting events taking place at the moment such as the two world cups (football and cricket), and another annual sporting event – the 2019 Wimbledon Championships – has just also started. I am not sure how people who are really into sports cope with such an array of matches and games. As I live close to the venue, I am hoping to see some action during the next two weeks.
It is relatively straightforward to find the All England Lawn Tennis and Croquet Club from London Underground Southfields station by following the banners and directions.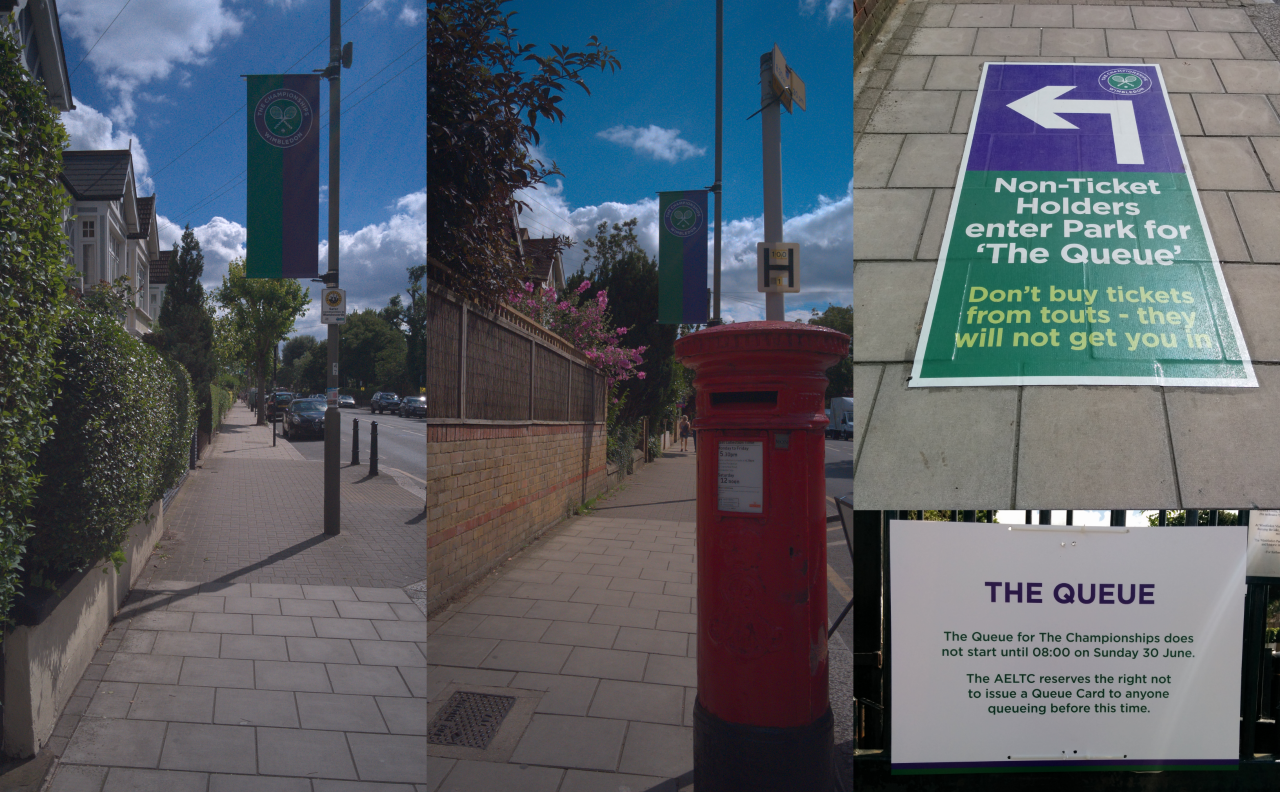 The day before the beginning of the tournament, I went to Wimbledon Park to see the queue. It is commitment, perhaps bordering on madness (in a good way), that so many people spend a night in a tent, queue for hours, watch tennis for hours, and do it all over again for another day.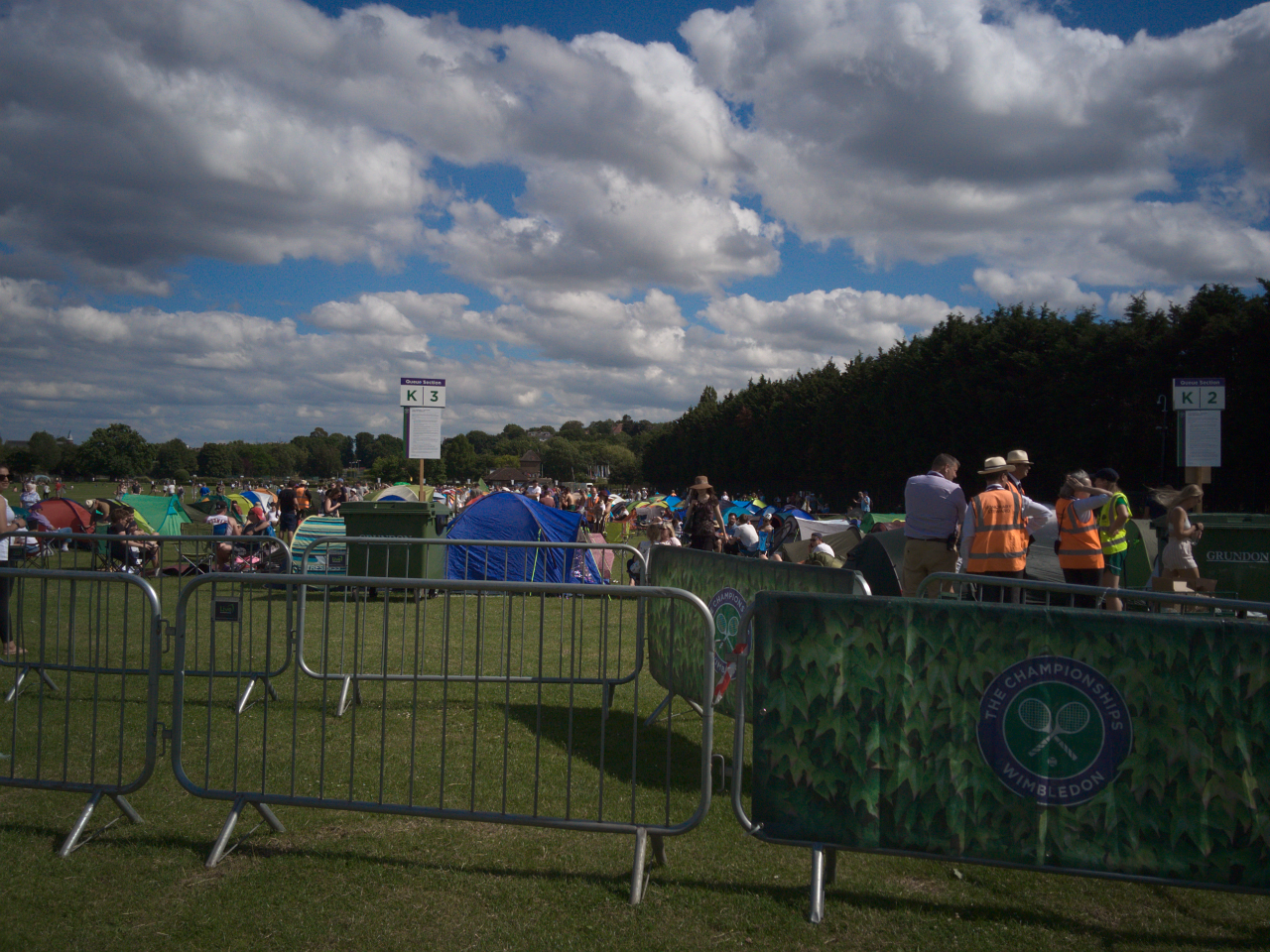 This year's ticket prices are as follows. Everyone will assign different monetary value to watching tennis at Wimbledon: for those who aren't interested, the ticket prices would be exorbitant, but I don't think they are excessive.