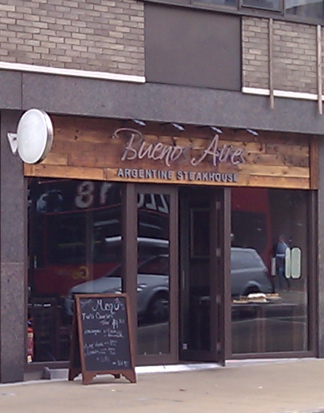 Going around London recently, I have been struck by the number of steakhouses, usually described specifically as Argentine steakhouses. A year or so ago, I was struck by the number of Mexican restaurants, so Argentine steakhouses may be the current fad.
This is not the first place where I have seen so many Argentine steakhouses. When I went to Amsterdam last year, there were many steakhouses, mostly Argentine, but also a sprinkle of Uruguayan.
So why is there this new fad? Is the beef so much better, or is it so much cheaper? Perhaps I should go and visit one of them soon to find out more about this phenomenon.